Dance Benefit for a Cause
BagShare Bag Sew. Help Make More Bags!
Sunday Feb. 26 from 1-4
Eastworks, 116 Pleasant St, Easthampton Studio #330
Beginner or experienced sewer. Help fill out tags or cut fabric if you don't like to sew, or learn to sew.
Donate Extra Reusable Bags!
www.thebagshare.org
Dr. Hauschka on sale at Cornucopia!
This February, enjoy 20% off all Dr. Hauschka products. For over forty years, Dr. Hauschka has been a leader in high quality certified natural & organic skin care for face & body. Find the best self-care or the perfect gift for someone you love.
Oatly Barista Oatmilk Vegan
Hey Vegan Latte Lovers! Oatly Barista Edition Oatmilk is absolutely incredible! Easy to foam up and never gets chunky, the best!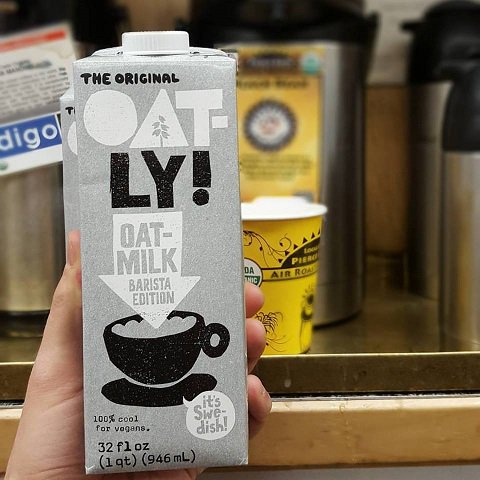 Organic Fair Trade Coffee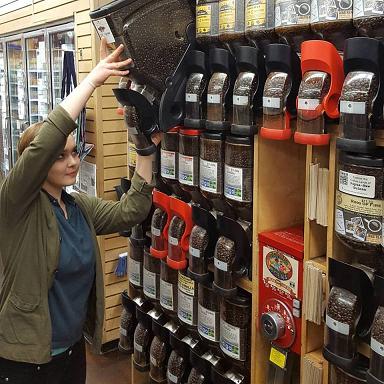 Have you shopped our bulk coffee section lately? We source only shade grown, organic and fair trade! Zoe is proudly keeping the bins fresh and full!
Celebrate your birthday at Thornes!
Come to Thornes on your birthday for fun freebies and discounts!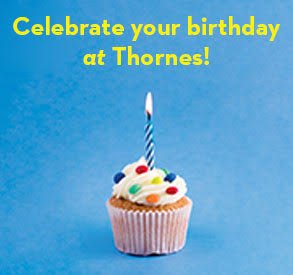 Join Our Mailing List
Sign up
to receive special offers and our Monthly Flyer via email. We won't overload your inbox or share your information!
Heavenly Chocolates
Visit www.heavenly-chocolate.com, where our handmade artisan chocolates, recently featured in the Boston Globe, can be ordered online and shipped anywhere in the continental United States!
Become a Fan!
Cornucopia on Twitter
No More Plastic Bags!
Paper or plastic? Well, how about neither! Cornucopia is excited to be a participant in "Bag Share."
A man, a dream, a sincere commitment to natural foods.