Tea Infusers
Beautiful new stainless steel tea infusers are in! We have something for all your infusing needs!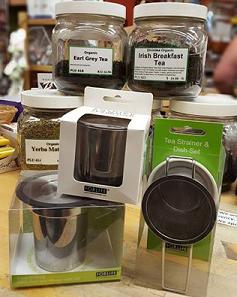 Dr. Hauschka
A Dr. Hauschka Skin Care representative will be here on Tuesday August 23rd from 1pm – 3pm. There will be a limited supply of free gifts for those who stop by for a chat. Dr. Hauschka Facial Care products will continue to be on sale 20% Off through August 31.
Celebrate your birthday at Thornes!
Come to Thornes on your birthday for fun freebies and discounts!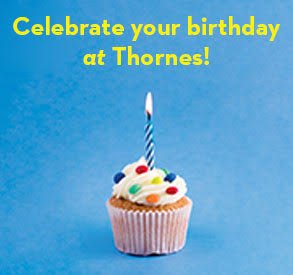 Join Our Mailing List
Sign up
to receive special offers and our Monthly Flyer via email. We won't overload your inbox or share your information!
Heavenly Chocolates
Visit www.heavenly-chocolate.com, where our handmade artisan chocolates, recently featured in the Boston Globe, can be ordered online and shipped anywhere in the continental United States!
Become a Fan!
Cornucopia on Twitter
No More Plastic Bags!
Paper or plastic? Well, how about neither! Cornucopia is excited to be a participant in "Bag Share."
A man, a dream, a sincere commitment to natural foods.