Fresh Homemade Foods are Back!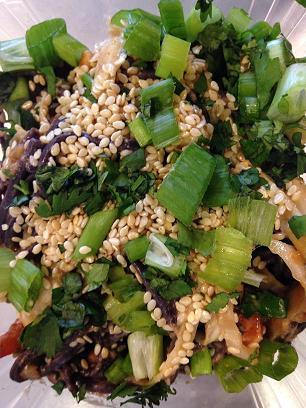 Cornucopia fresh deli items are back! We're starting off with Sesame Peanut Noodles on Cabbage Slaw! Made with black rice noodles, they are gluten-free, vegan and delicious.
No Jet Lag
No Jet Lag is back on our shelves, just in time for your next trip!
Maria & Ricardo's Sale
This September, enjoy 20% off the best tortillas available! For decades, Maria & Ricardo's Tortilla Factory has known nothing but all natural and organic tortillas.
Derma E Sale!
Skin-friendly, earth-friendly, highly effective skincare at affordable prices. This September, enjoy 25% off all Derma E products!
Andalou Naturals
Cornucopia Skin Care is proud to introduce Andalou Naturals! Founded in 2011, Andalou is a leader in organic science, Andalou Naturals utilizes Fruit Stem Cells for healthy skin, hair, and body care. This month all Andalou products are 25% Off!
Heavenly Chocolates
Visit www.heavenly-chocolate.com, where our handmade artisan chocolates, recently featured in the Boston Globe, can be ordered online and shipped anywhere in the continental United States!
Become a Fan!
Cornucopia on Twitter
No More Plastic Bags!
Paper or plastic? Well, how about neither! Cornucopia is excited to be a participant in "Bag Share."
A man, a dream, a sincere commitment to natural foods.